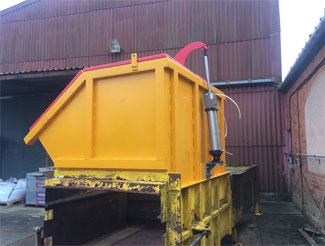 This hopper has been fabricated with a high quality steel construction and has an additional air ram feature to operate the door.
High quality steel construction
Finished product painted & installed
Described as "Better than new."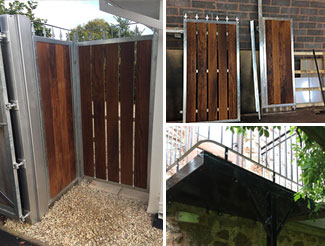 We have been working on & completed the fabrication and fitting of a gate and small balcony.
Steel and timber construction
Described as "The perfect fit"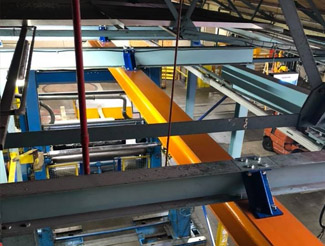 Our team of engineering experts fabricated and installed this excellent, durable lifting team to increase company production.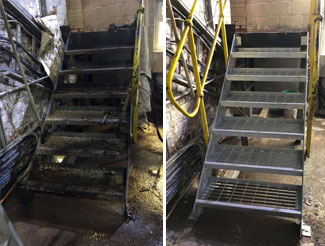 Our team fabricated and installed these steps to this commercial property, as the current steps had signs of significant wear. We provided additional safety with specially designed hand rails.
High quality steel construction
New steps providing additional grip
Hand rail installed for safety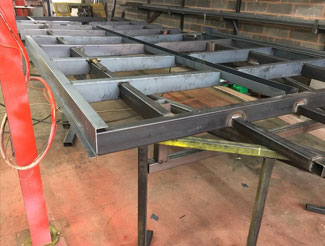 Our team has fabricated this bespoke trailer with the highest quality steel frame. We have now sent the trailer off to the galvanisers.
High quality steel construction
Custom designed for strength and reliability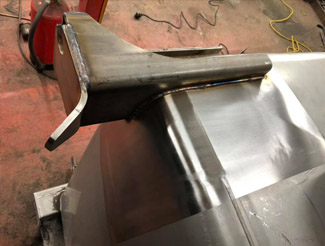 We have been working on and completed this metal fabrication repair for a stainless IBC for a farm, this was using the highest standard of steel.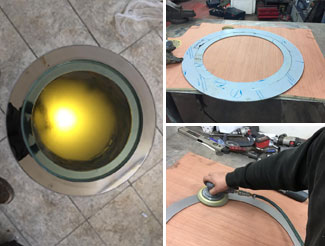 Our team fabricated, welded, mirror polished and installed this high quality water well cover for a customer.
Mirror polished stainless steel
Custom designed water well cover
Designed, built and installed to the highest of standards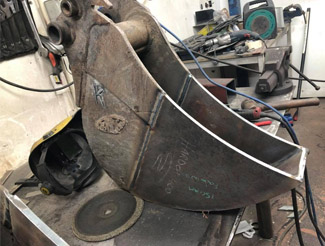 This bucket attachment has been repaired using one of our expectional steel constructions after being worn for months on end by using the best techniques possible the industry has to offer.
High quality steel construction
Professional installation